Nikola Sarić positions himself as a viewer of human thought and action in areas such as art and contemporary history, theology and architecture. Current topics range from analysis of the political-religious landscape in the light of cultural and social processes to dealing with the experience of temporal and spatial conditions as well as mental and physical conditions. The focus of his artistic work lies on the threshold from existence to tran­scen­dence, in the simultaneity of opposites, the moments of paradox, the moments of recognition and the seconds of transformation.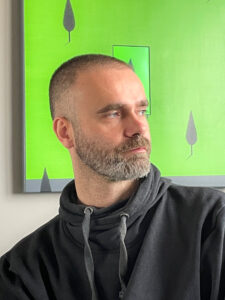 Vita
1985 born in Bajina Bašta, Serbia
2000-2005 Tehnoart Beograd, Belgrade
2005-2006 Faculty of Applied Arts of the University of Belgrade
2006-2014 Academy of the Serbian Orthodox Church of Art and Conservation, Belgrade (graduated artist)
Since 2011, Nikola Sarić is living in Hannover, Germany.
Award
2021 Special Prize of Hanns-Lilje-Stiftung
Works in public collections
Museum Petit Palais, Paris
Collegium Orientale, Eichstätt
Gartenkirche St. Marien, Hannover
Exhibitions
Solo shows (selection)
2021 Glühende Dunkelheit, Gartenkirche, Hannover
2021 Unklare Verhältnisse (Uncertain Relations), metavier Gallery, Hannover
2021 YES?YES!, Zukunftswerkstatt Ihme-Zentrum, Hannover
2020 Nikola Sarić – Un périple artistique et spirituel, Chris Boïcos Fine Arts, Paris
2020 The New Creation, Galerie Sympa, Figeac
2020 Nikola Sarić – Reflections, Cathedral Treasure and Diocesan Museum Eichstätt
2019 Nikola Sarić – Malerei, Eisfabrik, Hannover
2019 Der dritte Raum, Sigwardskirche Idensen, Wunstorf
2019 Nikola Sarié – Malerei, Great St. Martin, Cologne
2018 Du spirituel dans la peinture…, Galerie Tokonoma, Paris
2018 Cyclus van het Leven, Bergkerk, Amersfoort
2017 Zeugen, Church of St. Augustine of Canterbury, Wiesbaden
2017 Zyklus des Lebens, FONIS Galerie, Düsseldorf
2016 Nikola Saric: Παραβολές και Μάρτυρες, Mount Athos Center, Thessaloniki
2016 Satt mich sehen an deinem Bild, Mariensee Abbey, Neustadt a.Rbge.
2015 Wie durch einen Spiegel, Religionspädagogisches Institut, Loccum
2014 Laokoon, konnektor – Forum for the Arts, Hannover
2014 Demetrius – Begegnung mit dem Heiligen, Gartenkirche St. Marien, Hannover
2012 Separation, konnektor – Forum for the arts, Hannover
2009 Свет који се не да замислити, Galerie Otklon, Belgrade
Exhibition participations (selection)
2021 89th Autumn Exhibition, Kunstverein Hannover
2020 Jona – ein Kunstprojekt, Willehadigemeinde, Garbsen
2019 Ο Αγιορείτης Άγιος Σάββας ο Χιλανδαρινός. Σύγχρονη εικαστική αποτύπωση, Mount Athos Center, Thessaloniki
2019 Czas Życia / Czas Śmierci, Archdiocese Museum, Warsaw
2019 Quantum Music: Decoding Reality, Sprengel Museum Hannover
2018 Krieg.Macht.Sinn, Ruhr-Museum Essen
2018 Czas Życia / Czas Śmierci, National Museum Andrey Sheptytsky, Lviv
2018 88th Autumn Exhibition, Kunstverein Hannover
2017 Apărători ai ortodoxiei și Sfinți Martiri din vremea comunismului, Centrul Cultural Ion Manu, Otopeni/Bukarest
2017 Das fliegende Jackett, FONIS Galerie, Düsseldorf
2016 Wildheit/Zähmung, Landestrost Castle, Neustadt a. Rbge.
2016 Икона у контексту 21. века, Museum of Herzegowina, Trebinje
2015 87th Autumn Exhibition, Kunstverein Hannover
2015 Савремени иконопис у Србији, Cultural Center of Novi Sad
2013 Überbleibsel, konnektor – Forum for the arts, Hannover
2012 ART (F)AIR 2012, SofaLoft, Hannover

Publications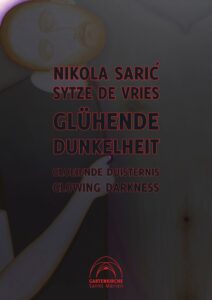 "Glowing Darkness" – Paintings by Nikola Sarić with poems by Sytze de Vries,
2021, ISBN 978-3-9817939-6-3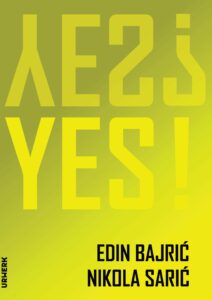 "YES? YES!" – Paintings by Edin Bajric and Nikola Sarić, introduction by Sergey Harutoonian
2021, ISBN 978-3-9817939-4-9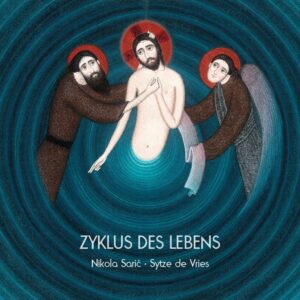 "Zyklus des Lebens" – Paintings by Nikola Sarić with poems by Sytze de Vries
2019, ISBN 978-3-9817939-3-2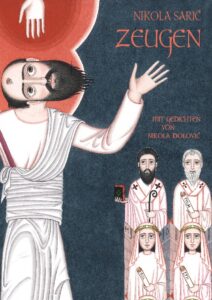 "Zeugen" – Paintings by Nikola Sarić with poems by Nikola Ðolović
2016, ISBN 978-3-9817939-0-1
Sold out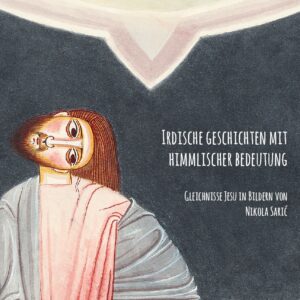 "Earthly Stories with Heavenly Meaning"
2015, ISBN 978-3-00-050210-1
Sold out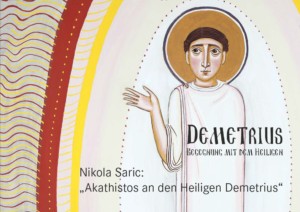 Demetrius – Encounter with the Saint, Akathistos to St. Demetrius in pictures by Nikola Sarić
2014, ISBN 978-3-00-046990-9